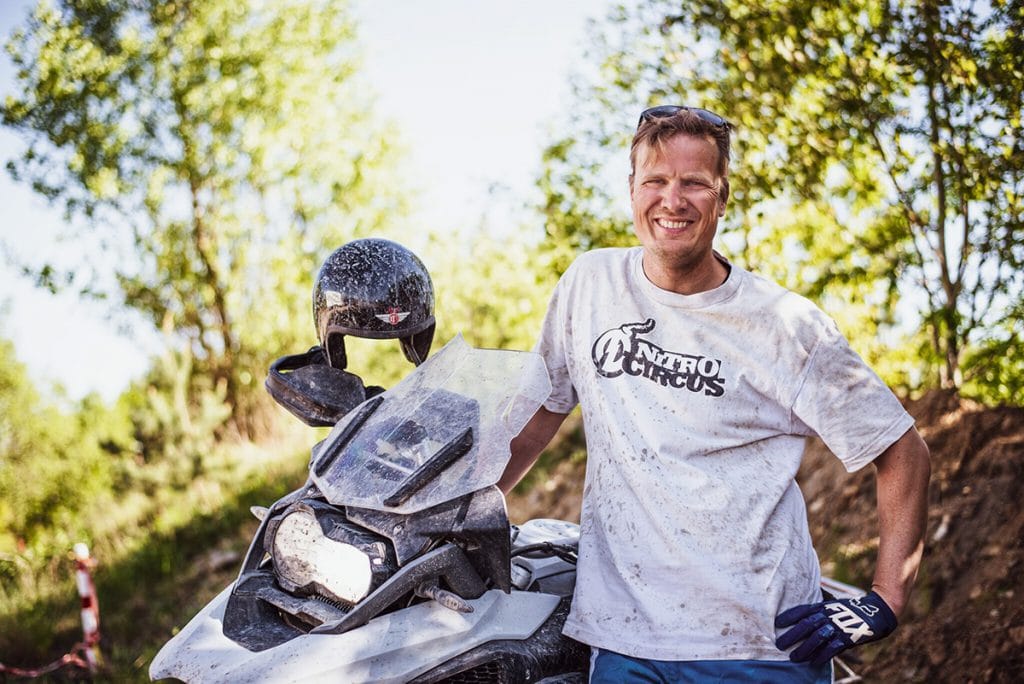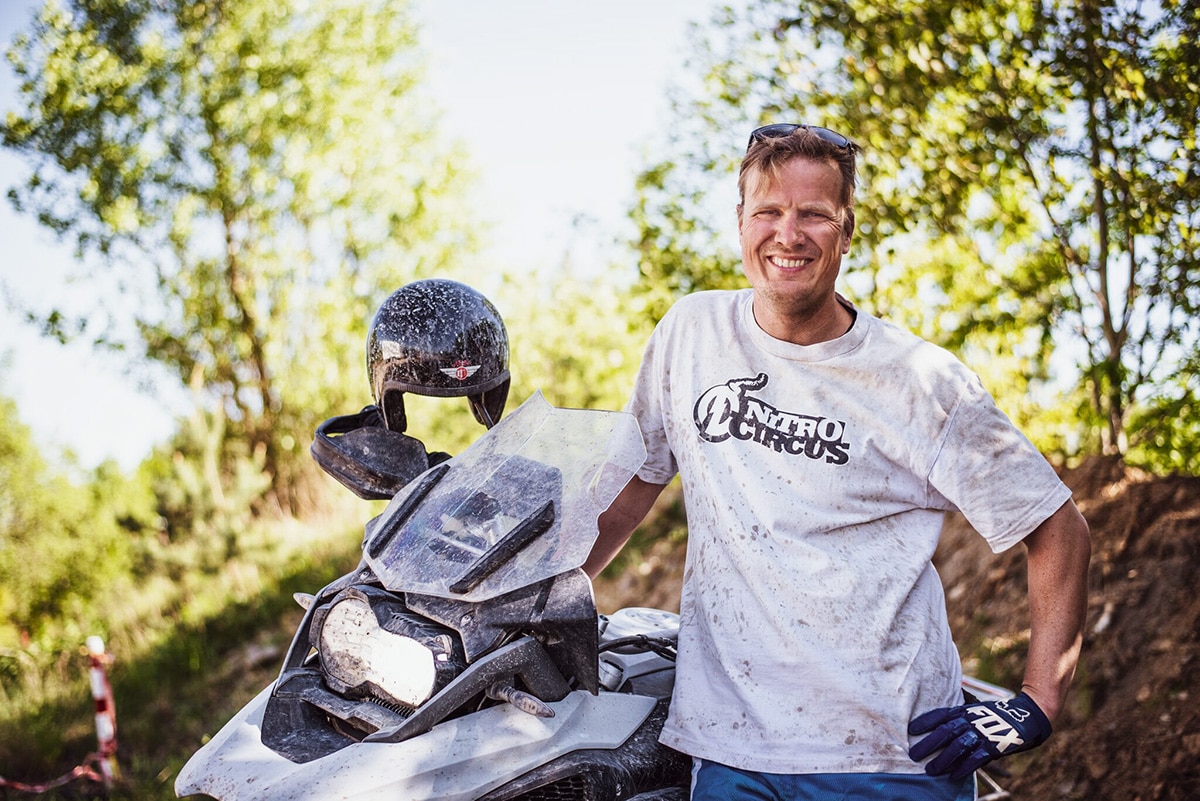 Marco
It was a warm late summer day in 1980 when Marco Warmuth saw the light of day in the heart of Saxony. At the age of 14 he bought his first camera with his youth dedication money. After graduating from high school, he joined the German Armed Forces and subsequently trained as a media designer. Now followed a communication design study in Dessau and at the HfKuD Burg Giebichenstein in Halle. In the photography class of Ute Mahler and Vincent Kohlbecher he did his master in photography at the HAW Hamburg. Already during his studies he worked as a freelance photographer and assisted in Halle, Hamburg and Berlin. For several years he has been teaching the basics of photography at the UDK Berlin and the HfKuD Burg Giebichenstein in Halle. Today he lives and works in Halle, is only allowed to watch basketball, likes chocolate ice cream and loves to ride his motorbike.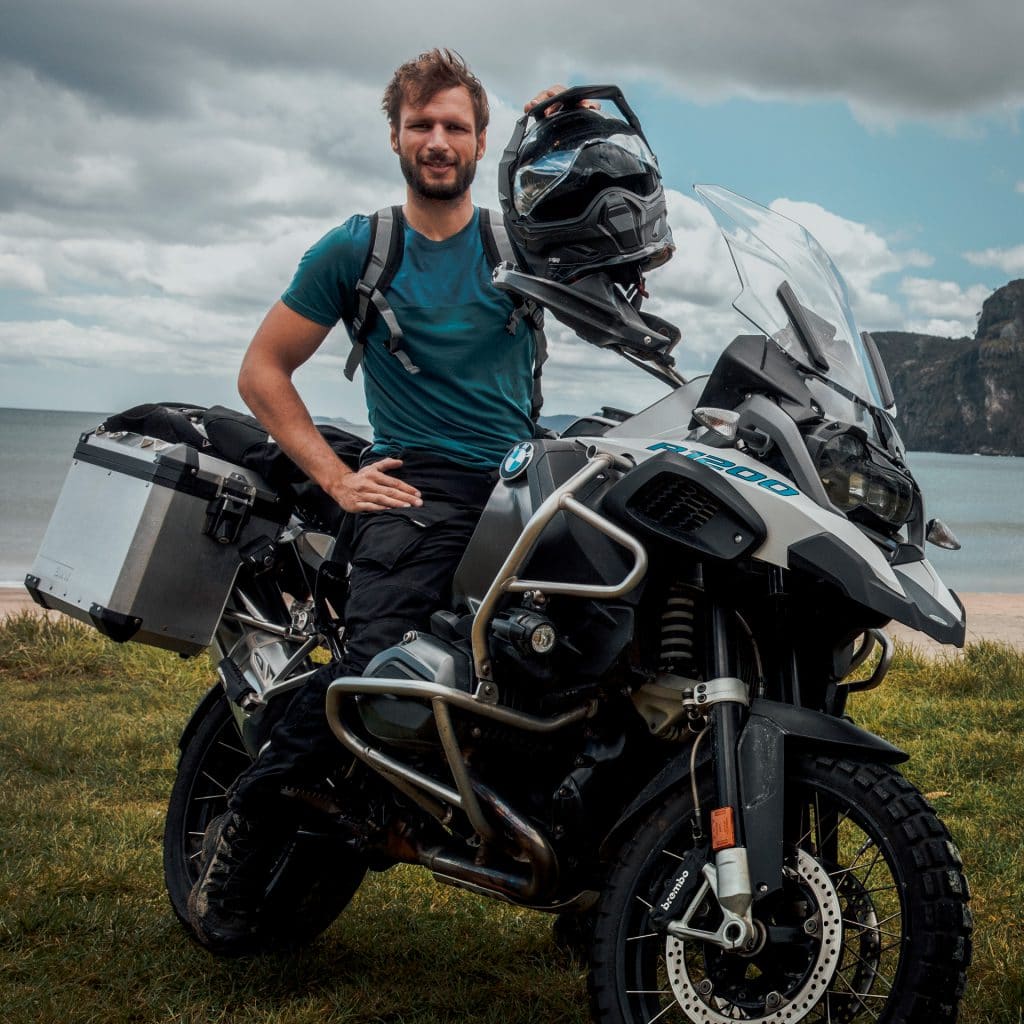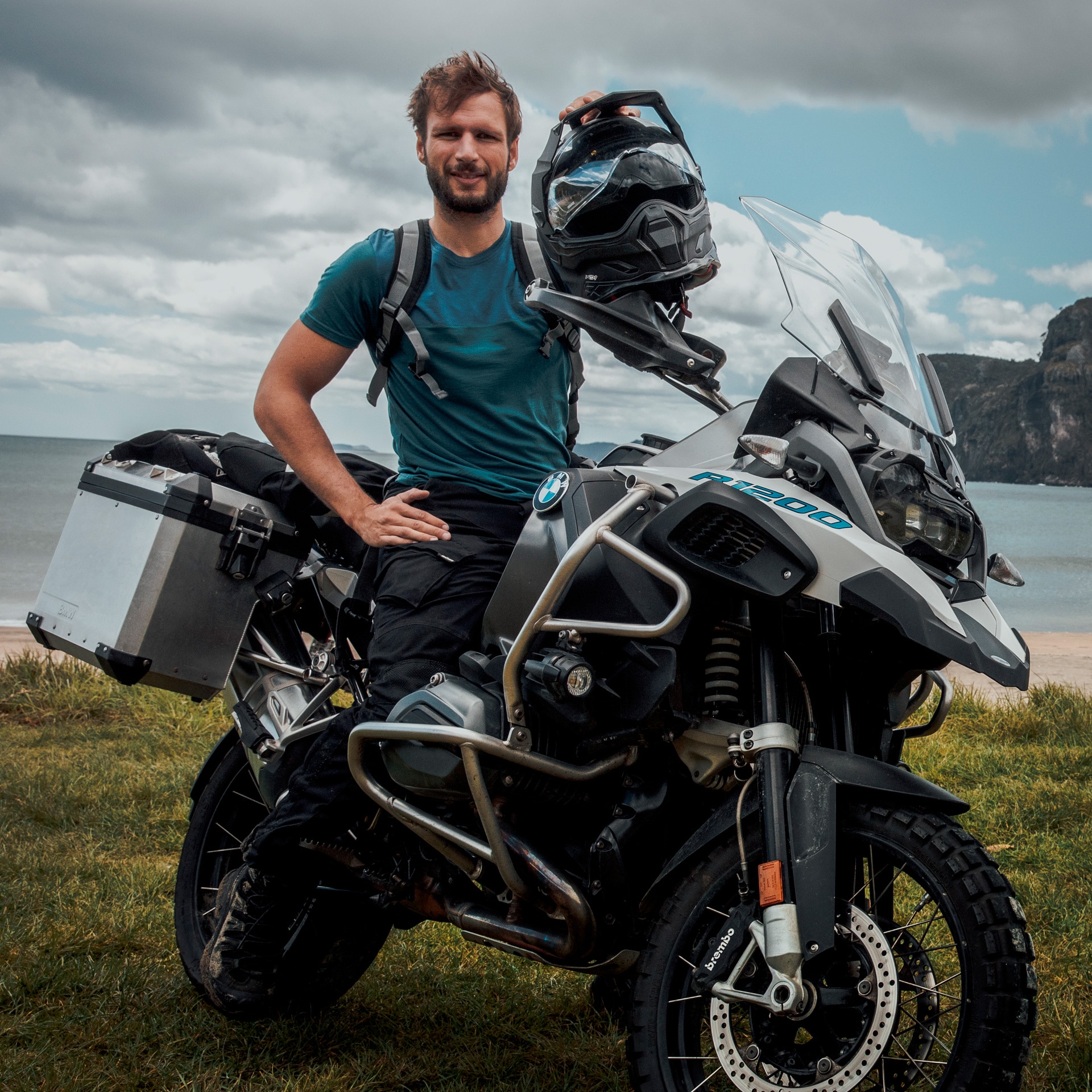 Andreas
Andreas A. Balaz was born in Vienna in 1988. His passion for adventure and travel was awakened at an early age by his parents, who travelled with him across Europe and America. At the age of 8 he got his first camera at his brother's wedding! "Probably wasn't his smartest decision to let an 8 year old document his wedding".
The following years he dedicated himself to his athletic career in track and field where he could celebrate some national successes. After the end of his sports career due to some unfavorable injuries, he worked as a paramedic for the Red Cross, trained as a helicopter pilot and studied real estate management.
Due to his ongoing passion for photography, he founded his first business back in 2014 that focused on model and landscape photography.
In 2017, he traveled across New Zealand with his motorcycle and tent for half a year to find new inspiration. He found it in the freedom in the adventures and challenges that come with traveling by motorcycle. So he broke new ground with his business because, "With a motorcycle, I can go anywhere…"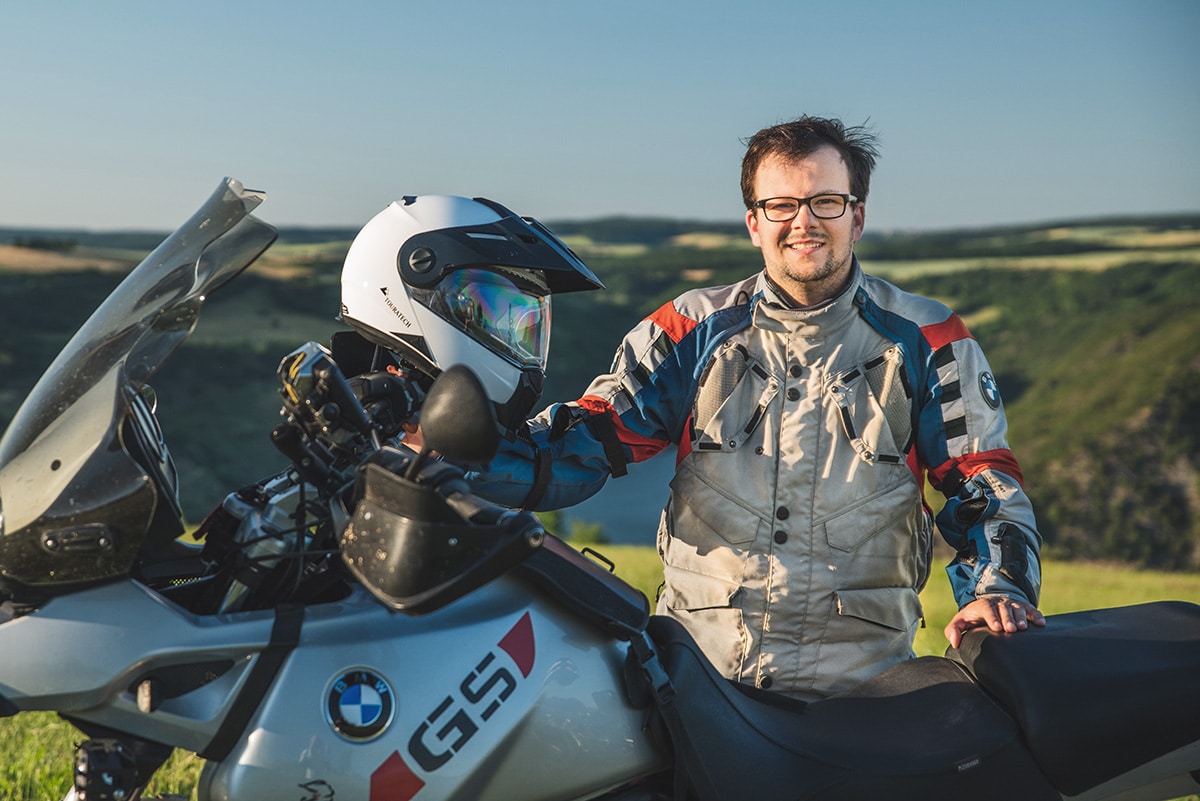 Tobias
Tobias was born in 1990 in beautiful Dresden and still lives here with his family.
After school he completed an apprenticeship as a cook. However, the craft of cooking should remain only as a small hobby for him after sufficient professional experience. His heart beat faster for motorcycles and so followed an apprenticeship as a retail salesman at Motorrad in Dresden (Touratech Ost). He is currently working at KTM Dresden. With his confirmation money he bought his first camera, immediately "caught fire" and immersed himself passionately in the art of photography in his spare time. With friends and family he has been on the road a lot in Europe and was able to reach many a destination, whether by canoe, bicycle, motorcycle or hiking boots. Always with him: his camera. He has been a freelance photographer since 2016. "Discovering a beautiful spot on a motorbike, setting up camp for the night and enjoying the moment with an ice-cold Coke: all's right with the world."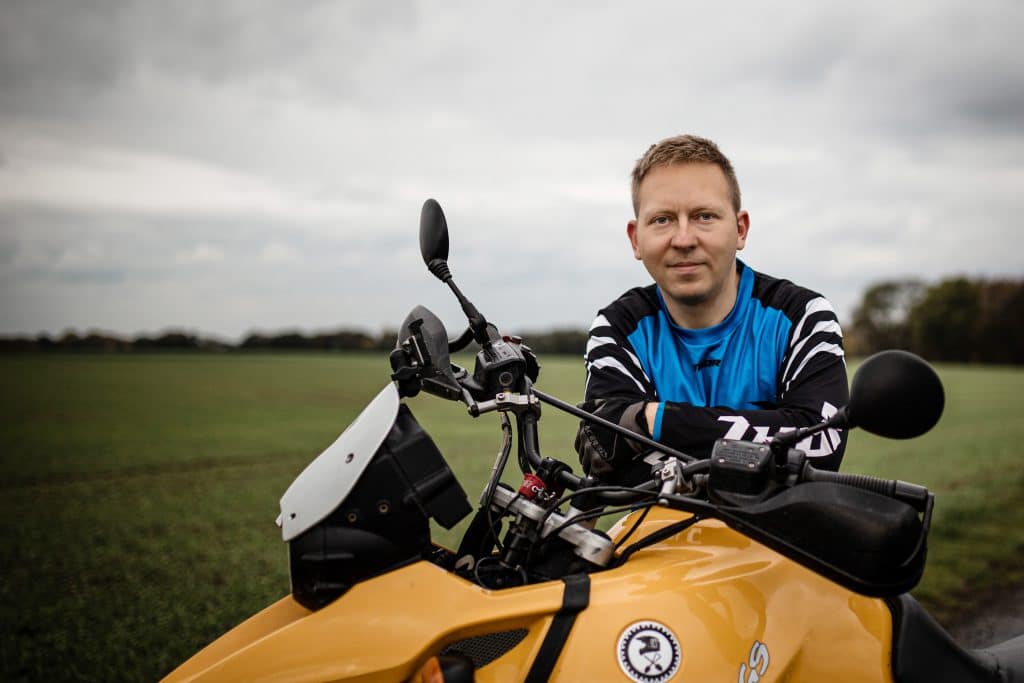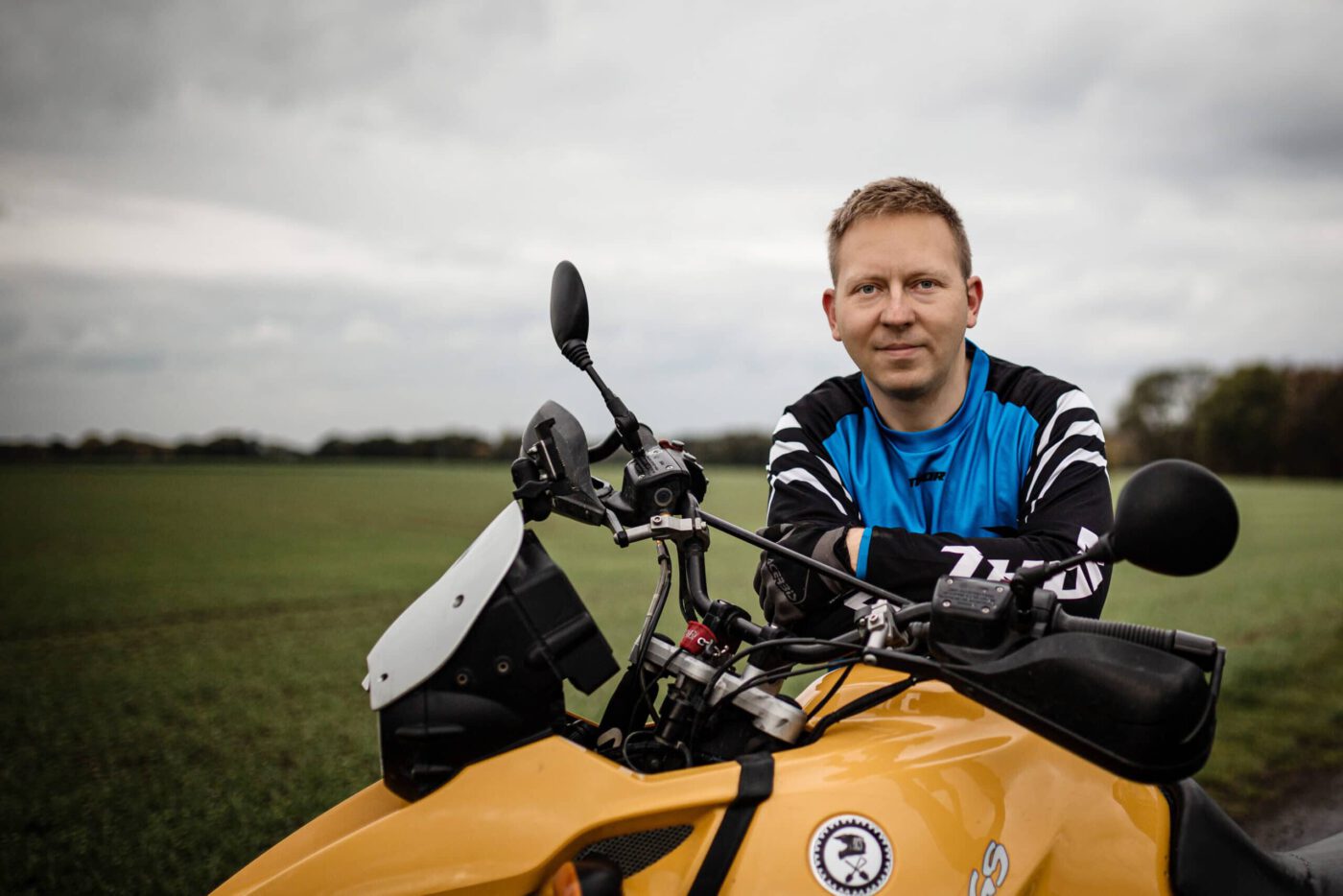 Jan
Jan was born in the beautiful city of Leipzig in 1987. Today he lives with his family in a small town near Grimma, where he is also involved in the volunteer fire brigade. After graduating from high school and a not so successful study of business mathematics, he completed an apprenticeship as an IT systems merchant. Since the desk was not the right thing for him, Jan now rides a motorcycle passionately, both professionally and privately. His travels with the motorcycle or the backpack led him last to Iceland and Romania.
As a child, Jan loved to take pictures of animals with his dad's camera. It wasn't until 2014 that he bought his first real camera of his own. The pictures taken on vacation quickly turned into a serious hobby, where there is always something new to learn and discover. Today he also works as a freelance photographer.